Kevin Robart Mentalist Shows
Theatre of the Mind
Ideal for audiences of 50 or more. This show blends just the right amount of "WOW!" factor with humour. A highly interactive show, audience members not only watch the show from their seats, but some get to experience first- hand what it is like to have someone get into their minds. Audience members also explore the possibility that they are connected with strangers in the audience or possibly even with someone in another part of the world they have never met. This show is repeatedly booked for its high entertainment value and flexibility to customers' needs.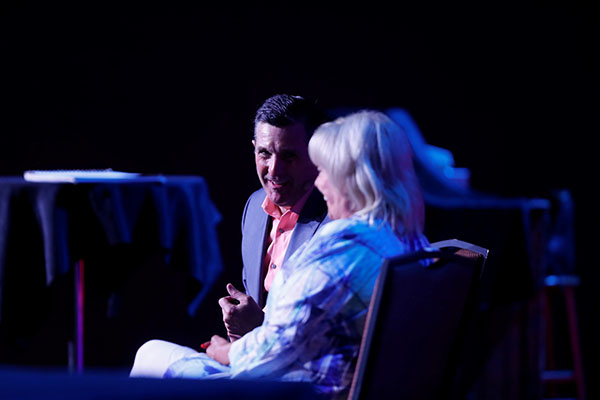 Meeting of the Minds
An intimate show for 50 people or less. This performance will give you the feeling that a group of friends has gotten together at someone's house and The Mentalist has come to visit. As with all shows, this presentation is very interactive. However, with Meeting of the Minds you will get to experience an intimate and fascinating encounter. With such a small group, just about everyone gets in on the show and will be personally touched by an experience that will leave a lasting impression.
Social Hour / Strolling Entertainment
A great way to get your evening started off with your guests being entertained. Kevin mingles through your group entertaining small numbers of people with their very own "one on one entertainment".
Videos & Media
As a performer I always love the opportunity to see the faces and reactions of my audience. Feel free to check out my latest video to the left.
I will be adding videos whenever possible and eventually I may even have a media page where you will be able see several videos and special media.
Check back regularly for new videos.